Happy Fall from big table farm!!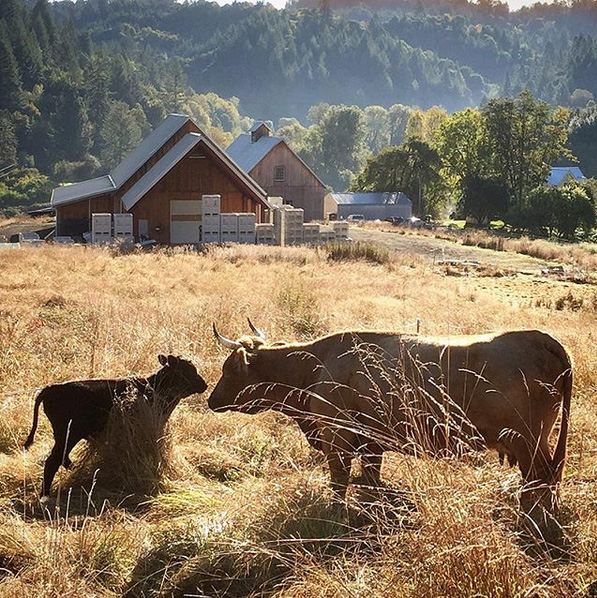 We hope this finds you well. It's been a stunning fall near with perfect harvest weather! We have picked a good bit of fruit and the winery is humming with a great crew and VERY happy fermentations.
We have some beautiful 2015 magnums for you. The number of bottles is low, so don't delay. These bottles are now available to you on our web site, via the link below.
click here to go to the magnum offering

The 2017 vintage is shaping up to be another good one with beautifully ripe fruit. We have another great crew this year and we have been enjoying more than our share of great farm meals and hopefully are making some great wines for you to enjoy in the future. If you don't follow me on Instagram you might enjoy doing so - I'm starting to post a few tips and recipes from some harvest meals along with pictures of the farm and winery : )

We are happy to pass on news of more awesome press from last month - including a great piece about Oregon wine in the NY Times featuring big table farm! Click here to view the article on their web site.
Fall ground shipping will last for a few more weeks, take advantage of it and stock up now for the holidays!

Last but not least, the long anticipated 10 year anniversary collection of labels is released! This is a special 22 page box set that I'm proud to have finally finished! It's hand letterpress printed by Emily Johnson and features the drawings of our labels over the course of our first 10 years, and the associated stories of each. This first edition is a limited run of 200 signed set of prints. Click here to order.

A note to our friends in Napa and Sonoma: our hearts are with you. We are sure our wine release is the last thing on your mind in the coming days. We of course will be hoping to hear you are all safe. Sending our love and support.
Cheers!! and thank you ALL! Clare and Brian
-- give away hugs and share that bottle you've been saving! --